MAVOY CHARTS 2019 - TOP 300 OF ALBUMS
#10 FKA TWIGS - MAGDALENE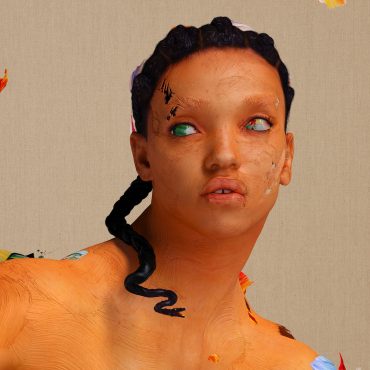 I was worried about this album - I'll remind you that its predecessor,
Tahliah's
full-length debut, took second place in 2015, which of course is a great achievement for the debut, but also raises very high expectations. I'm not saying that
Magdalene
is worse, although certainly very different. The trap experiments failed, but if you delve into the lyrics - and indeed the excellent production of
Nicolas Jaar
(
Fallen Alien
is particularly impressive) - you will find this girl's unique talent. There may not be another
Two Weeks
here... but maybe I just need more time to discover it. My review
here
.
To some extent, this is my "debut of the year", although the "discovery of the year" is obviously more fitting. A year ago at this time I never heard of Weyes Blood, and I checked TR- I am ashamed to admit - with a few weeks' delay. However, it is an extraordinarily powerful album, and the highest-ranked folk album in the history of the ranking, although the attempt to genre this album unnecessarily simplifies it. Natalie Mering's vocal - somewhere between Karen Carpenter and Joni Mitchell - shines against the background of extensive arrangements of Jonathan Rado from Foxygen. Thematically, Mering wonders about, among other things, the climate crisis, which inspired the title of the album. Every song on this album is a revelation. She is also extraordinary live.